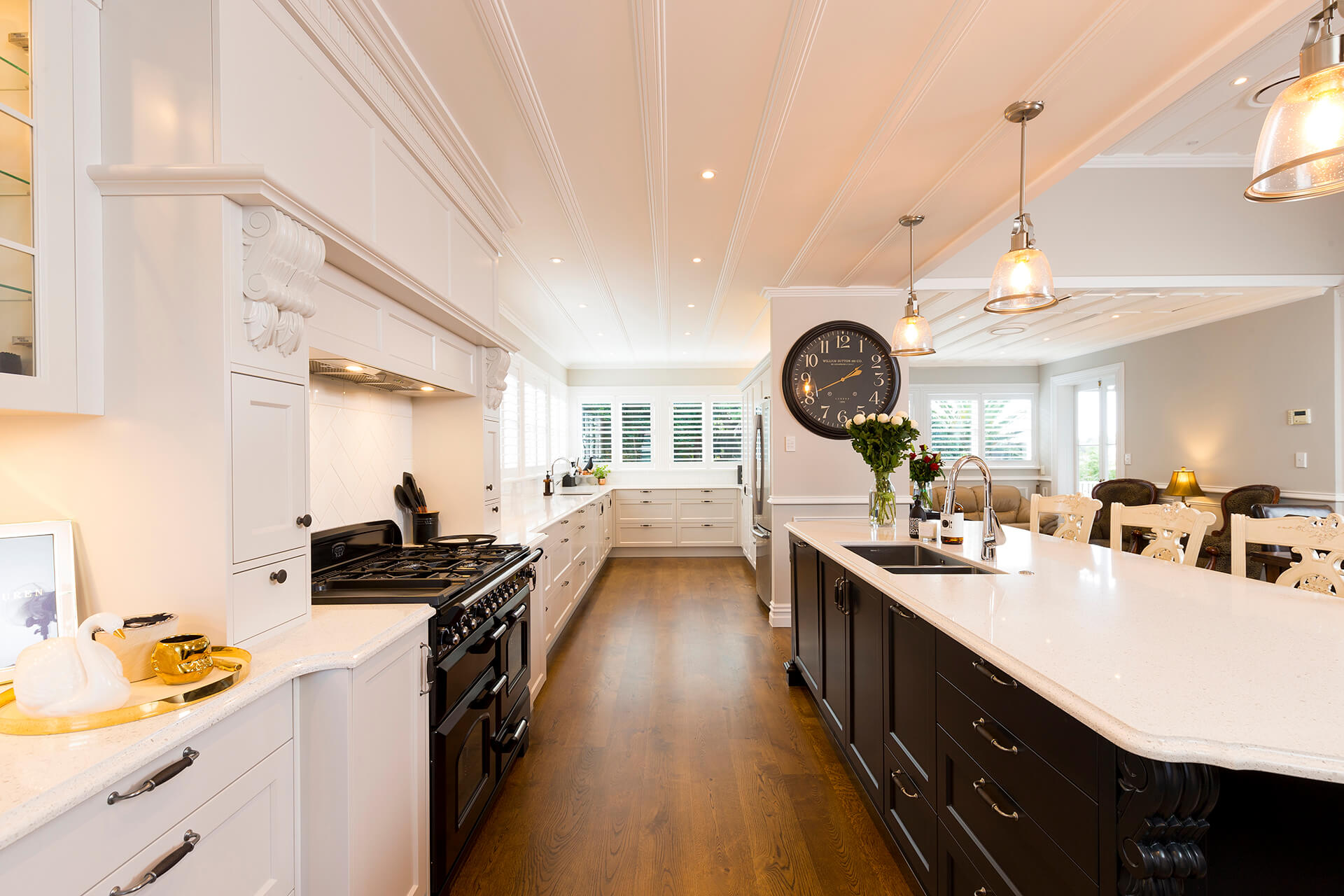 DESIGNERS AND MANUFACTURES OF BESPOKE KITCHENS
Design to installation- we'll look after your entire kitchen project.
Kitchens by Wood Design are a family owned kitchen design and manufacturing company based in Kerikeri.
Kitchens by Wood Design focus on kitchens for newly built homes or complete kitchen renovations.
From the initial design to the final installation, our company will cater to even the most demanding brief. Our qualified in-house designers are innovative and well acquainted with both the aesthetics and functionality of modern, classic and contemporary kitchen design.
With a wealth of knowledge and experience the manufacturing team is fastidious at producing the perfect final result.
Kitchens by Wood Design use our own professional team of staff for the installation of our kitchens, not sub-contractors. This ensures that our high level of expectations and quality is carried through to the concluding stage.
KERIKERI
31 Mill Lane, Kerikeri
OPENING HOURS
9am-4pm