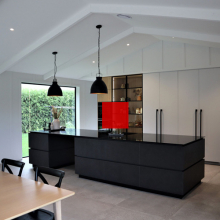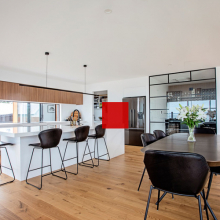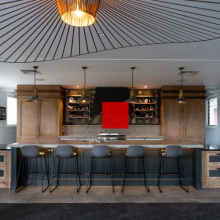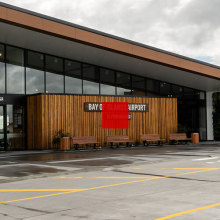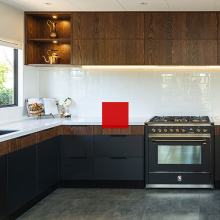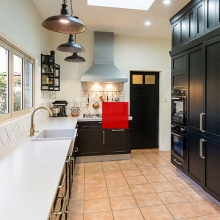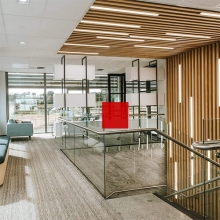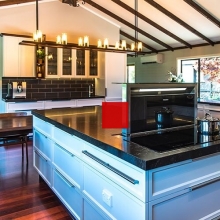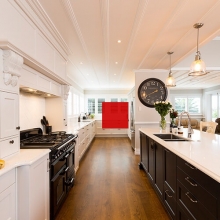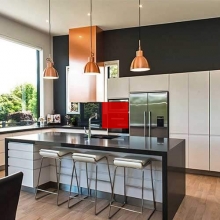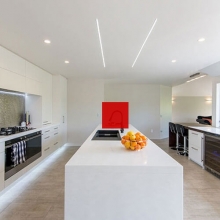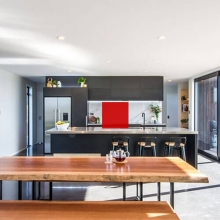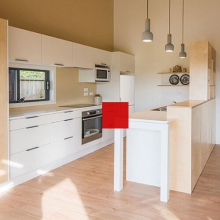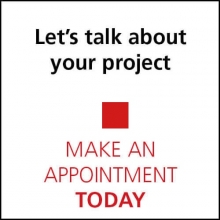 Quality plays an integral part of our process. Quality designs, quality manufacturing and quality installation – resulting in a final masterpiece kitchen.
Kitchens by Wood Design employ a team of professional and qualified kitchen designers, to whom both the functionality and the aesthetics of your design are intelligently thought through.
The manufacturing of your kitchen takes place in our Kerikeri factory. With the latest technology, CAD programming, CNC operated machinery, our own spray booth, and a team of certified acrylic benchtop specialists; we can ensure that your kitchen will be guaranteed to be of the finest workmanship.
Along with our kitchens being custom made to suit your lifestyle in the best possible way, Kitchens by Wood Design work with a vast range of materials; making your kitchen design very personal and custom. Materials include: Melamine and lacquered cabinetry, engineered stone, acrylic, laminate, stainless steel and timber benchtops. Our company uses top quality European hardware, Blum and Hettich. Both brands have a lifetime warranty.
Final stage, and arguably one of the most important stages, is installation. The team of installers is employed by Wood Design, so our fine work is not contracted elsewhere. Our installers are highly experienced with over 50 years of combined experience under them.
Kitchens by Wood Design, no compromise on quality.
KERIKERI
31 Mill Lane, Kerikeri
OPENING HOURS
9am-4pm