A-Line Commercial fit out in detail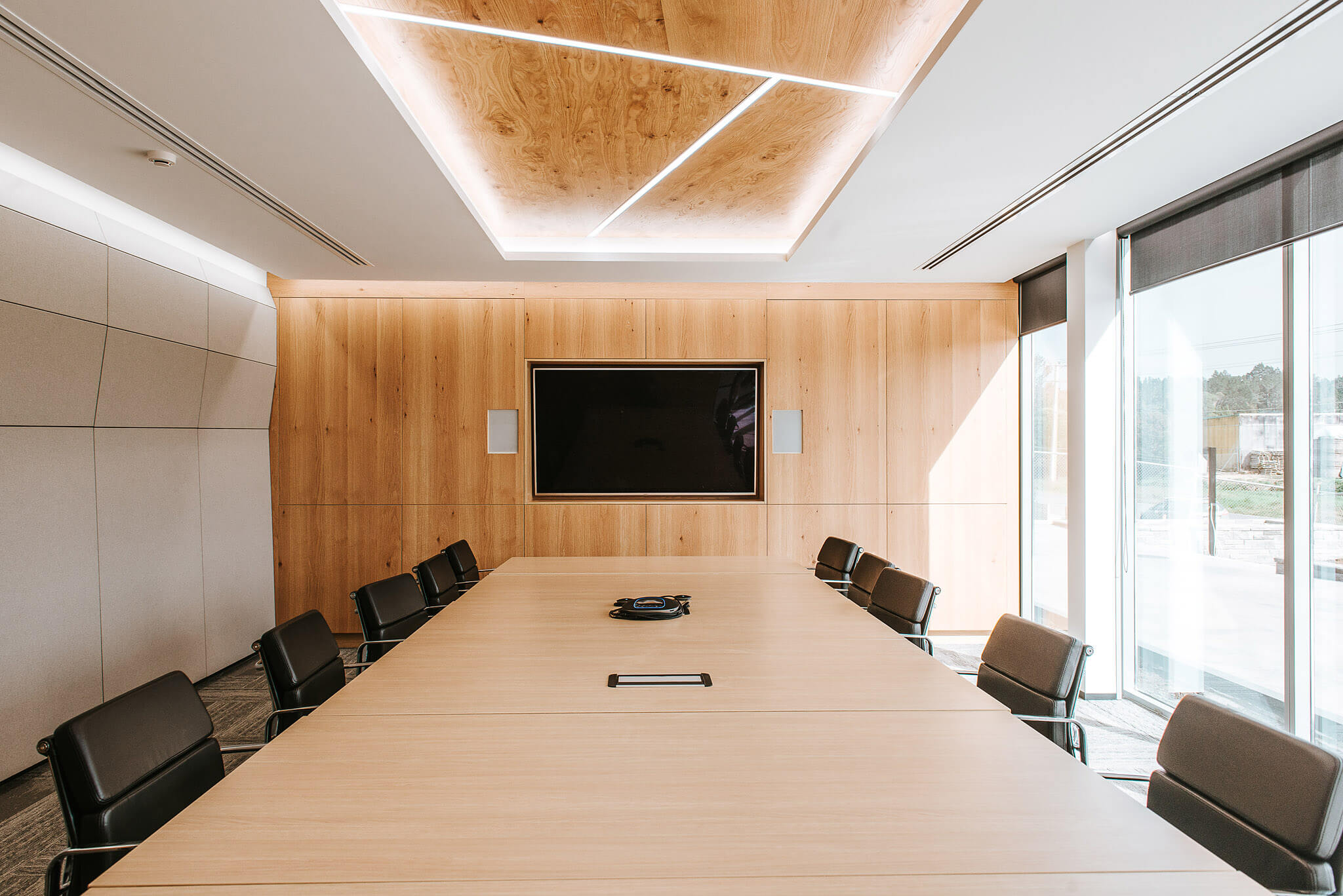 above/ Fabric covered asymmetric wall panels.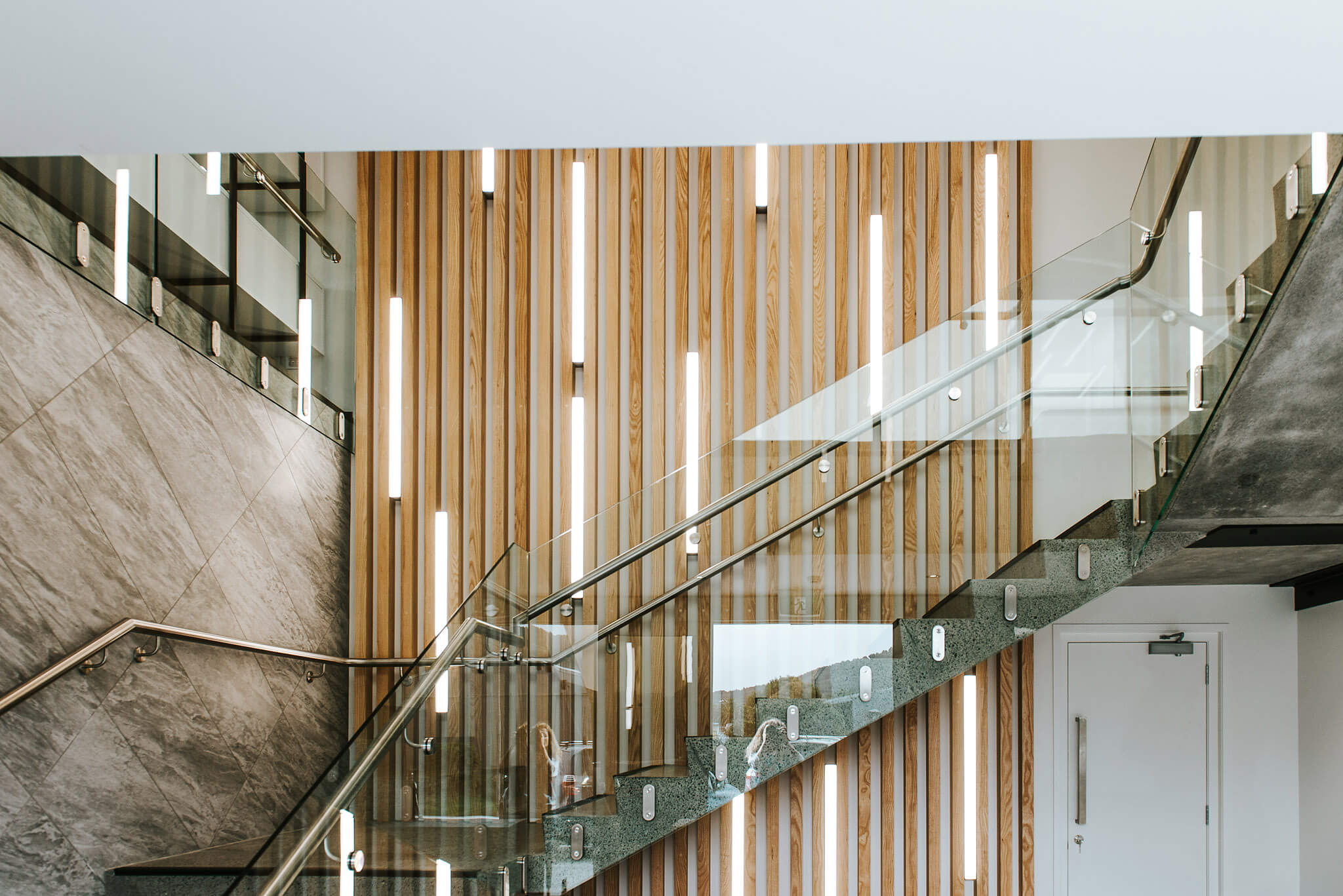 above/ Solid timber feature wall in stair well.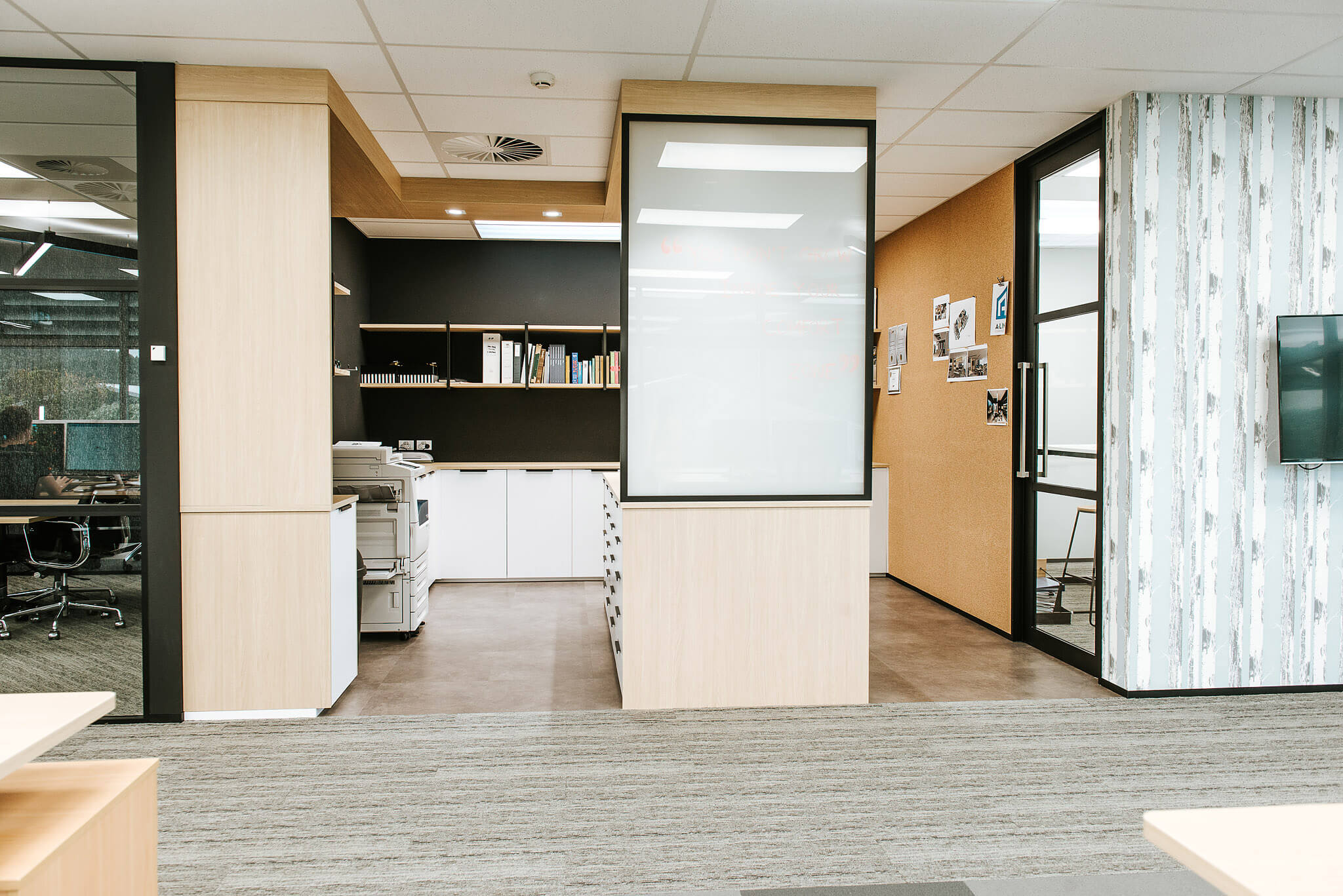 above/ Stationary room in melamine with ceiling bulkhead.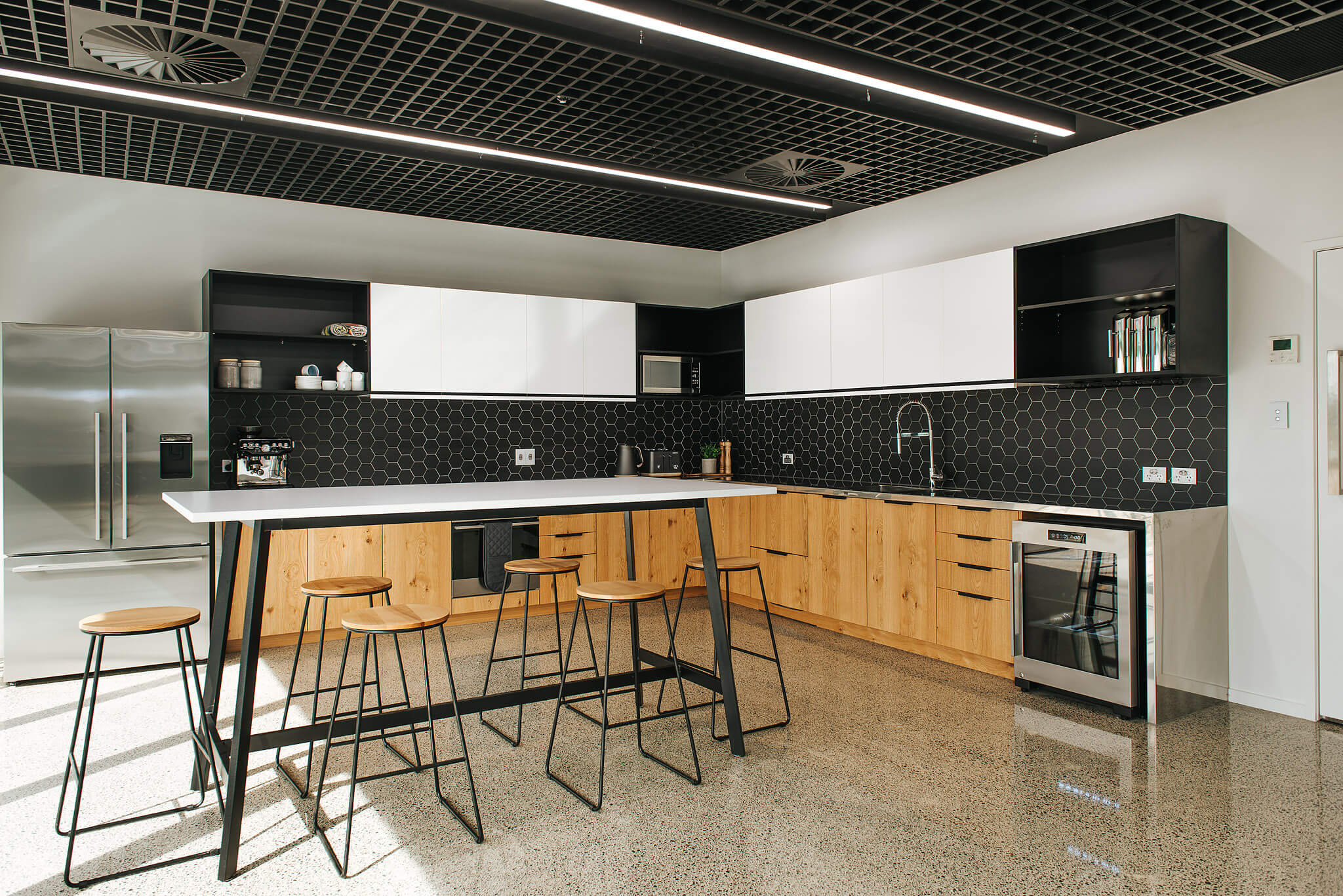 above/ White gloss lacquer and natural Oak veneer doors.
above/ Feature book shelf in melamine with cloth backing.
below/ Board room audio wall in natural Oak veneer.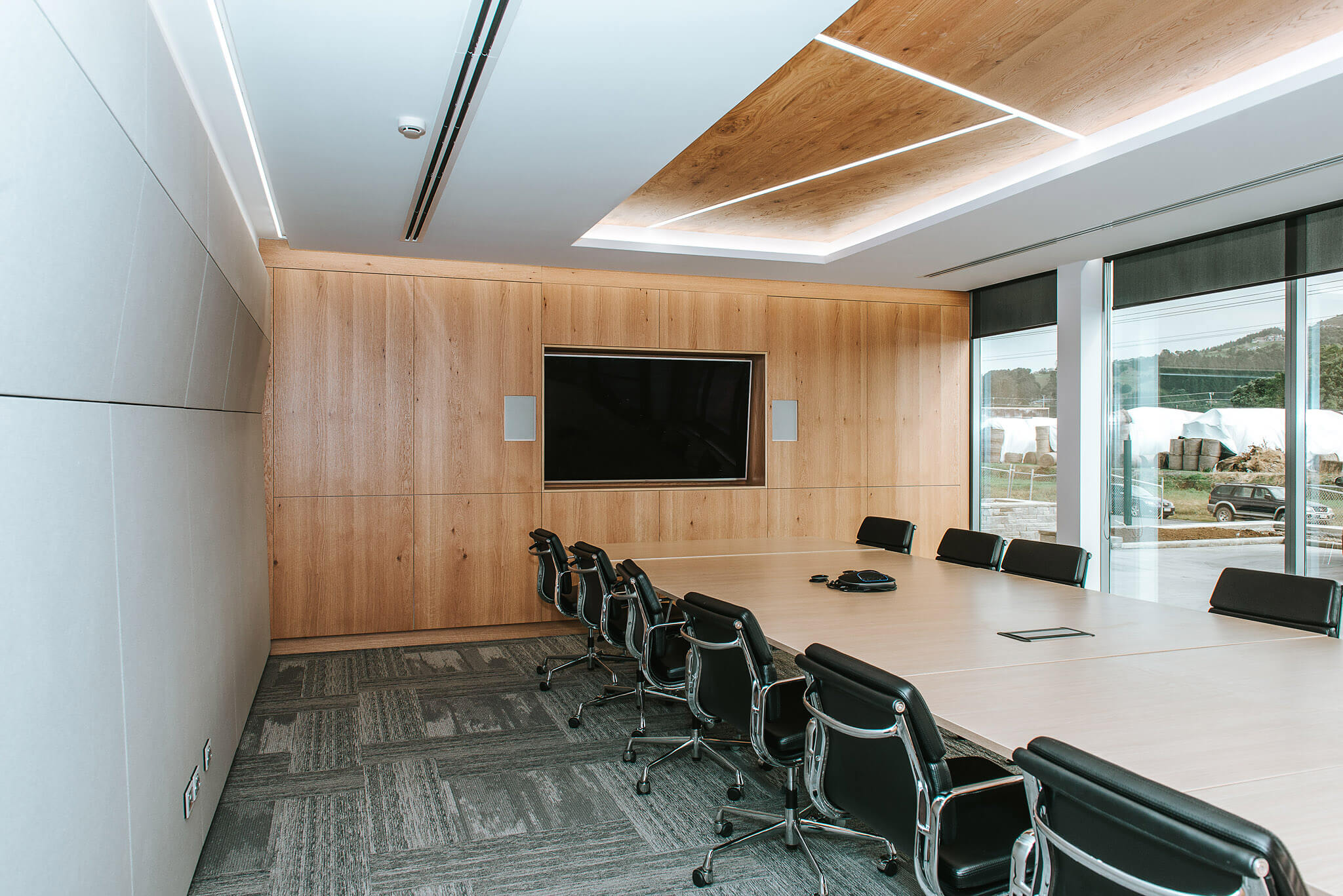 below/ Stationary room.
below/ Stair well timber on wall and ceiling.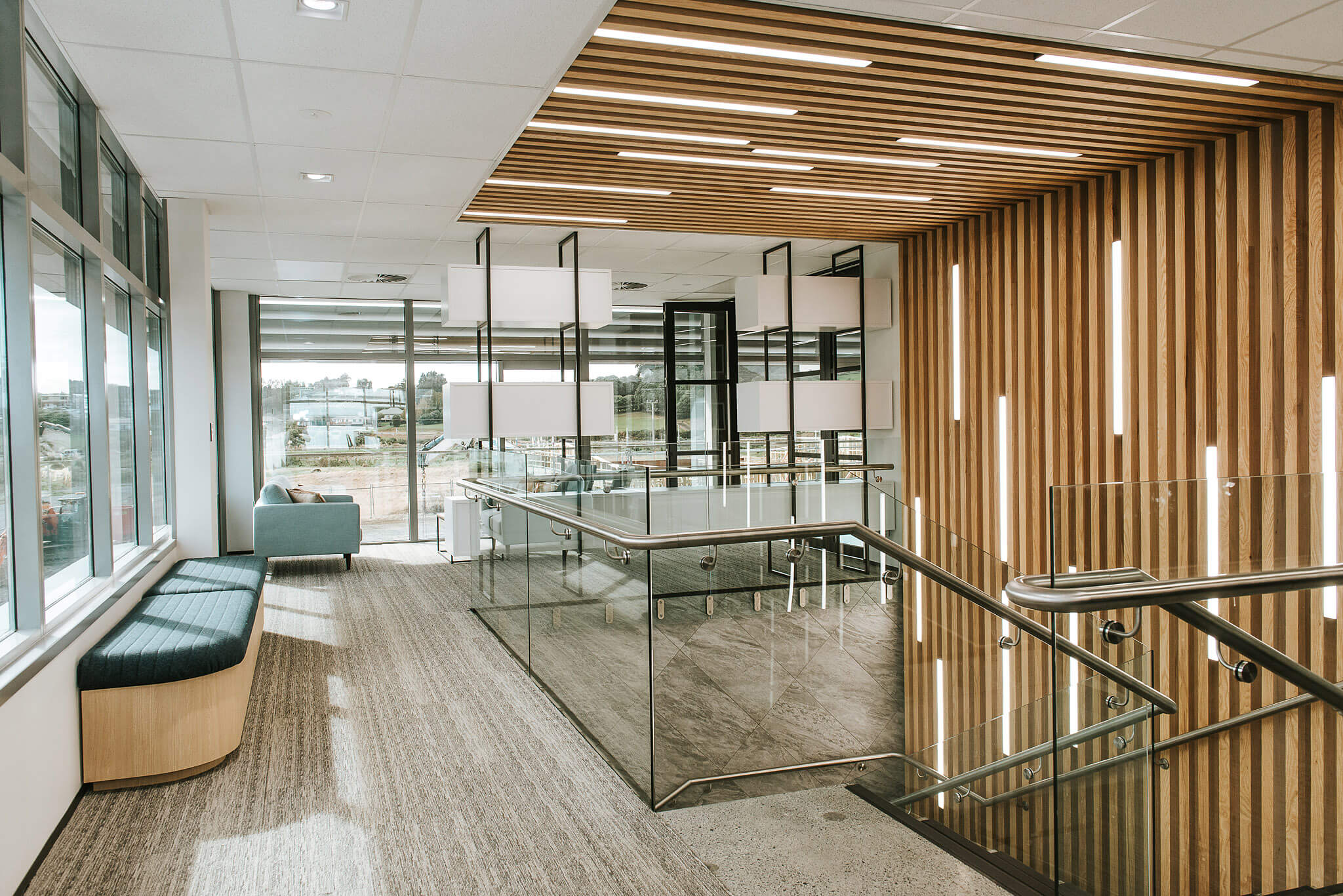 below/ Staffroom.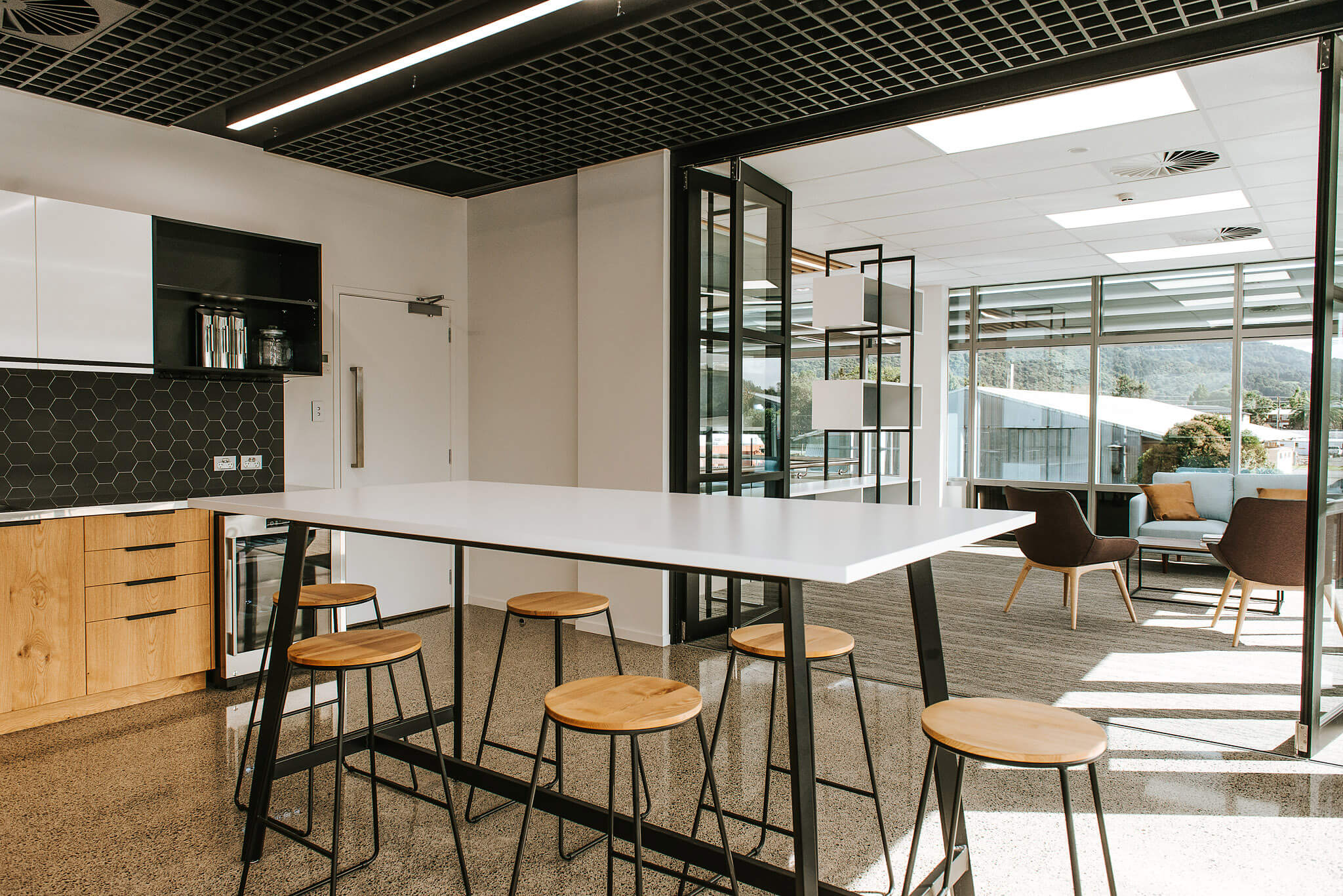 below/ Feature wall in laminated and spliced solid timber, all secret plug fixing.